This is my review of my first couple of weeks with Ally Bank, and why I ultimately decided to stay with stodgy, old Chase.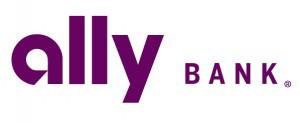 When I was 16 years old, I went with my Mom to a local Bank One branch to open my own personal checking account. Bank One eventually got acquired by Chase, and so I've effectively been a Chase customer for more than half my life!
But it's been a love-hate relationship. On the positive side, it seems that no matter where in the United States I am, I'm always less than 3 miles from a Chase branch, so it's definitely convenient. I also don't worry about Chase failing so it seems like a safe place to keep my family's money. Their iPhone app is actually pretty good, especially the ability to remotely deposit checks.
But on the downside, I often get a "big bank" feel from them, mostly owing to the fact that I don't really have a personal relationship with anyone there. I find I'm usually just engaging the "Chase Infrastructure" rather than contacting a specific person I know.